Now and past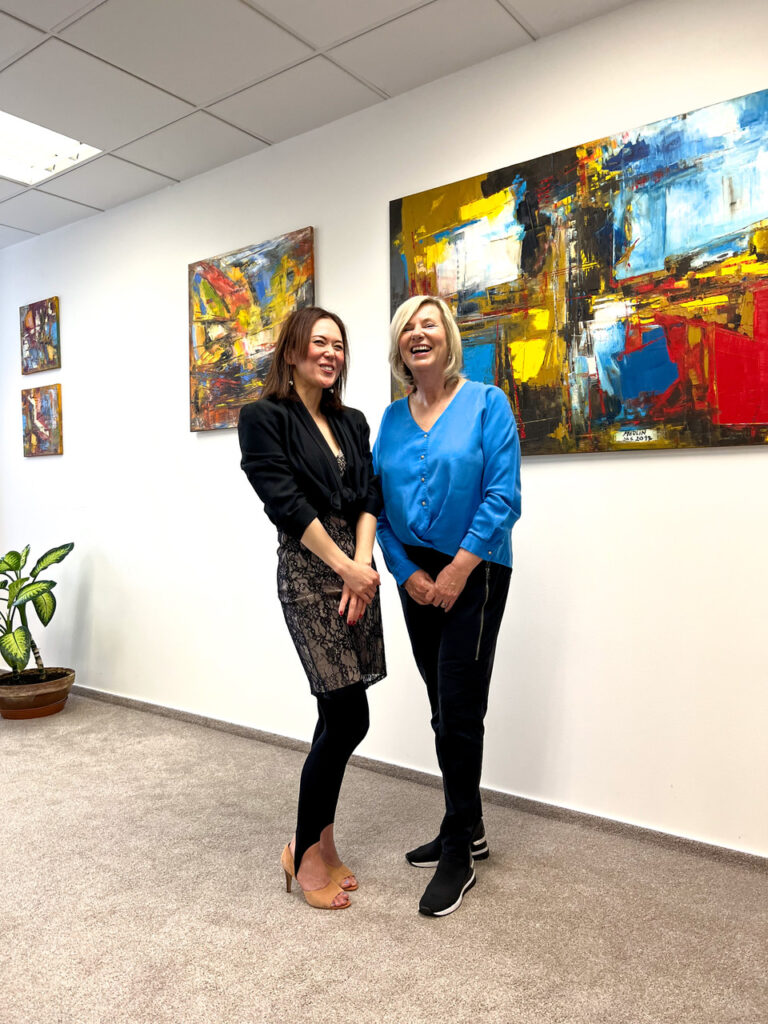 Now
ポッドキャストの力、それともウーマンパワー?
Podcast Power or Woman-power?
私のポッドキャストの収録は無事完了。
スタジオでは、次から次へと軽快にポッドキャスターの方やゲストの方がお見えになります。
My podcast shooting was accomplished.
Podcasters and guests cheerfully gather, one after another, in the studio #epevents .
控室にいらっしゃったのは、イヴェタ・クラルケ(Iveta Clarke)さん。
話し方のきれいな女性だなと、早速LinkedInで繋がってみると、
E&Yやファイザーにて総務・人事部長や経営層開発部門とトップを務められていた方でした。(詳細は英語にて。)
A woman who was waiting for the next shooting was Mrs. Iveta Clarke .
Speaking friendly, but in confidence and in relaxed way impressed me a lot, then now we are happily connected here on #LinkedIn !
Her great long-termed experiences!
Director of the Partners Executive Development at EY .
HR Director at Pfizer .
Current her specialization?
∙Leadership and Executive Coaching
∙Executive Mentoring
∙Executive Board Facilitation
∙Management Reflection and Supervision
∙Large Group and Leadership Teams Facilitation
こうやってスタジオでは、どんどんネットワークが広がっていきます。
This studio connect us, mainly business persons, but today "I brought someone …❣️"
さて、私たちが大いに笑っている理由?
So the reason why two women at the gallery… no, no, in the studio were laughing so lovely?
この場にいたもう一人の女性につては、また追ってご紹介いたします。
'cause thanks to another woman😄 I'll introduce her later!
本日も、スタジオの代表者およびポッドキャスタートマーシュさんをはじめとする、音響担当の方々には大変お世話になりました。
Many thanks, as always to,Mr. Tomáš Nezmeškal , the Co-director of the studio & the podcaster incl. his technical team!
皆様、良い週末をお過ごしください!
Have a nice weekend!
#coaching
#networking
#womanpower
#hr
#japanese
#czechia
#podcast
#日本人
#チェコ
#コーチング
#ビジネス
#ポッドキャスト
#マーケティング
#インスピレーション 
#sns
#womanpower
#ウーマンパワー
#inspiration
WebWavelife with Namiko Sakamoto
Život na webu s vlnkou Namiko Sakamoto