Gamble, hazard, then where you go?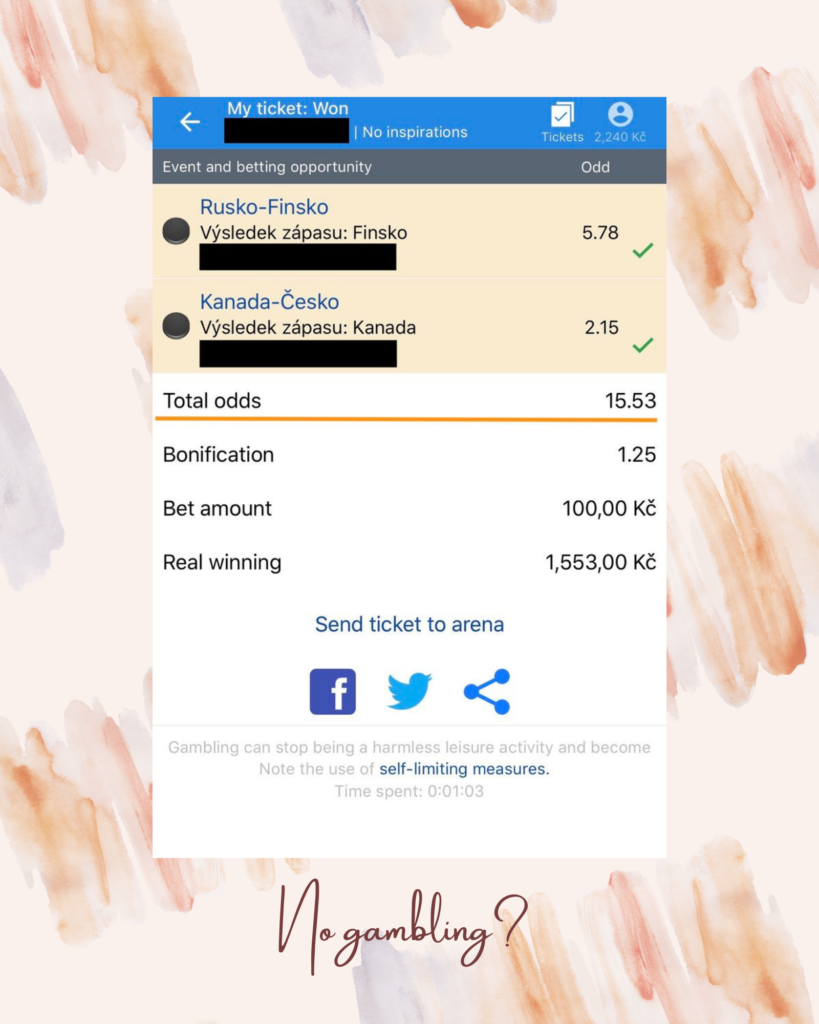 Do you like risk management or "take the risk"?
You're good at figuring things out. Almost no misconduct.
Your advice is almost always correct.
You strongly believe in your decision.
Risk is everywhere, so why not try?
Wired introduction?
⭕️Such phrases are just what I asked myself before starting online gambling.
It's legal and online gambling market is significantly growing.
【Expectation of the global online gambling market growth】
in 2020 $64 billion
in 2021 $72 billion
in 2025 $112 billion
at a compound annual growth rate (CAGR) of 12 %
⭕️Problem gambling is an addiction.
It is said 10 mil. Americans live with a gambling addiction.
In Japan?
I couldn't find relevant statistics data.
In Czechia?
It is said between 100,000 – 300,000.
💰
I'm a definitely game lover, but I never played games for money.
"Play free and win!", such kind of catchphases never motivated me.
Anyway I tried.
Result?
Some wonderful results (start)!
– Super easy registration, login setting, customer-oriented apps!
– Bonus credits (money) for new users!
– I bet bonus credits from a bookmaker and I won 15 times! (and other games too.)
See screen shot.
This dramatically suscessful start motivated me?
………………………… NO.
I was glad and felt happy that I DIDN'T SPENT MY OWN MONEY at all.
That's all.
So my own case study finished with an unsurprising boring result, but I can easily imagine why people get easily addicted.
You wanna win (a price)?
You wanna prove something?
You got bored by everyday life?
You wanna more & more?
Nowadays, we talk a lot about work-life balance, but not much about other parts of our life.
Balance of "satisfaction and dissatisfaction" in many factors affects our mental health.

にほんブログ村